For 40 years at Audio Dallas Recording Studio, owner Paul Osborn has recorded and mixed Gold and Platinum, Grammy-nominated projects. Located 15 minutes outside of Dallas, the studio, initially named Autumn Sound, was the first 24 track studio in Texas. It was here, Willie Nelson's iconic album Red Headed Stranger including the song Blue Eyes Cryin' In The Rain was recorded.
Audio Dallas continues the tradition of recording and / or mixing hits like Alessia Cara – (Here – 2Am Version) From the Grammy nominated RIAA Multi-Platinum Award Album Know-It-All and the multi-platinum K-Ci & JoJo hit Crazy featured in the movie "Save The Last Dance," as well as artists like KORN, Migos, Rick Ross, T.I., Kris Kristofferson, Gerald Levert, Jack Ingram, and Miranda Lambert to name a few.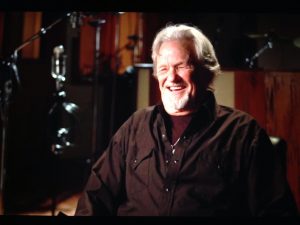 We are a full-service recording studio that specializes in recording to 2″ ANALOG REEL TO REEL prior going into Pro Tools HD or LUNA. We also give you the option to record your music through a Neve VR60/48 automated console, on top of that, you will have access to vintage outboard gear allowing you to create the nostalgic sound of an analog recording. We offer a wide range of rates for any service including but not limited to: full music productions, demos, voice-overs, audiobooks, analog to digital transfers, audio restoration, and freelance engineer/producer room rates.
We are a studio owned and run by musicians, for musicians. Here at Audio Dallas, we will assist you every step of the way during your projects. So shoot us an email or give us a call with any questions on how we can help with your production needs.
Our award winning team of engineers will completely overhaul your mix and have it ready for release with professional, polished sound. We offer personalized mixes for all genres of music
3810 Cavalier Drive – Garland, Texas – 75042
972-276-3896
Email us at [email protected]