Established in 1981 by Paul Osborn.
3810 Cavalier Drive – Garland, Texas – 75042    972-276-3896    email: info@audiodallas.com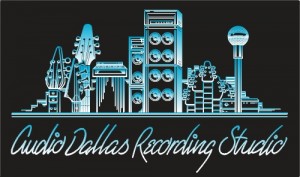 For over 30 years at Audio Dallas, Paul Osborn has recorded and/or mixed Billboard #1 and many top 10 hits, American Music Award winning projects, Grammy nominated projects, and more than 25  RIAA certified Gold and Platinum records. Audio Dallas Recording Studio is located in the Dallas, Texas suburb of Garland. The studio, previously called Autumn Sound, is where Willie Nelson's legionary album Red Headed Stranger including the song "Blue Eyes Cryin In The Rain" were recorded. At Audio Dallas, Paul Osborn continues the tradition recording and mixing hits like The multi-platinum K-Ci & JoJo hit "Crazy" featured in the movie  "Save The Last Dance".
From large tracking sessions to budget demos. From major label projects to first time recording artist. From fully staffed sessions to "room rate" facility for free lance engineers. We will assist you every step of the way during your project.
At Audio Dallas, we are not business people… just musicians and engineers who have the same passion for music that you do. So shoot us an email or give us a call with any questions on how we can help with your production needs. Email : info@audiodallas.com
or call 972-276-3896
We look forward to answering your questions.
A partial client list of artist include:
KOЯN
K-Ci & JoJo
LSG
Rick Ross
Ann-Margret
Charlie Pride
Reverend Horton Heat
T.I.
Gerald Levert
We are a full service recording studio that specializes in recording to 2″ ANALOG REEL TO REEL prior going into Pro Tools HD. Combine that with the incredible mixing through a Neve VR60/48 automated console, add some nice vintage outboard gear. Then you have the recipe for a unique, rich, full velvety sound of yesteryear.  From full music productions, demos, industrial voice-overs, or freelance engineer / producer room rates. No project is too large or small. Give your project the attention it deserves.
Audio Dallas is where VINTAGE meets State-Of-The-Art.
Located 15 minutes from downtown Dallas.